As the 2023 winter holiday season unfolds, it brings with it the joy (and pain!) of gift-giving. If you're shopping for friends or family members who are yoga enthusiasts, this guide is your perfect ally!
In fact, for most yoga lovers, yoga is more of a lifestyle than just another hobby. Therefore, you can find countless yoga-related gifts – ranging from essentials like a yoga mat to cute gimmicks, such as mugs with motivational quotes.
If you are confused about what gifts to get your yoga-loving friends and family members, keep reading! This is your go-to guide with 10 amazing gift ideas for yogis of all levels that are actually useful in helping them deepen their practice.
1. Online Studio Subscription
An annual or monthly subscription to an Online Yoga Studio is a great gift for anybody who wants to establish a regular home practice but lacks the experience or motivation to practice fully on their own.
The One Yoga Online Studio offers classes for students of all experience levels who want to experience the holistic depths of yoga: The classes don't only focus on the postures, but include meditation, breathwork, mantras, and workshops on ancient yoga philosophy.
With unlimited access to over 900 videos, students can fully customize their practice with filters for any style, level, duration, and teacher. New videos are added weekly, so there is always fresh content to look forward to.
Another great feature of the One Yoga Online Studio is its supportive community: join an interactive group to ask questions, receive guidance, and get to know fellow students and teachers. Being part of a like-minded community is a great source of motivation for many practitioners.
Gift a membership in our Online Studio to your loved ones!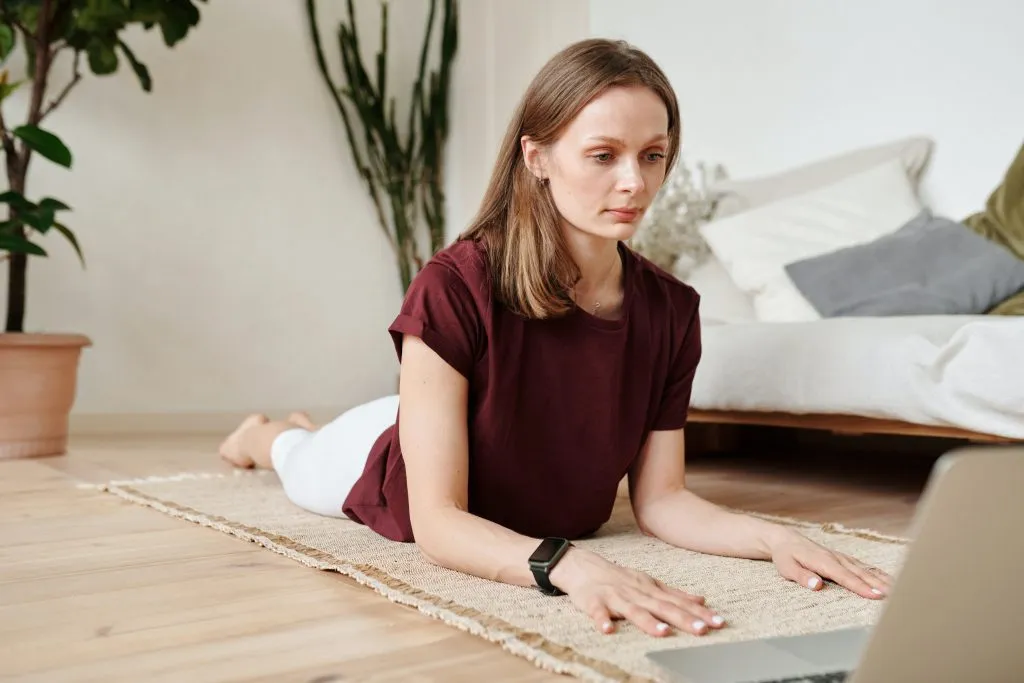 2. Yoga Mat
A yoga mat is essential for most yoga practitioners. Therefore, it takes a lot of wear and tear. As a result, yoga mats usually need to be replaced every few years. If somebody in your life has been complaining about their aging yoga mat, they will appreciate this gift.
With countless different yoga mats out there, you might struggle to choose the right one. But don't worry! Here are the two most important factors to keep in mind when shopping for a new yoga mat:
Thickness
The thickness of a yoga mat determines how comfortable it is. Thicker yoga mats offer more cushioning, which feels great on the knees. The tradeoff is that they can make it harder to ground into the floor, leaving you wobbly in balancing poses.
Therefore, thick mats are best for students who primarily practice slow yoga, whereas thinner mats are suitable for dynamic flows. Also, consider whether the mat will be used at home only or often be taken to a studio – nobody wants to carry around an extra heavy mat.
Material
The material determines the texture, stickiness, and sustainability of your mat. Most standard mats are made of PVC. This synthetic material is long-lasting and sticky, which keeps you from sliding all over the place.
However, all yoga mats eventually break down and need to be thrown away. Unfortunately, PVC does not degrade naturally and is difficult to recycle. More eco-friendly options include jute, natural rubber, organic cotton, and cork.
Once you have determined these factors along with your price range, you can choose the most beautiful yoga mat style – ranging from natural colors to bright geometric patterns and motivational quotes.
3. Mat Cleaning Spray
Gifts don't have to be expensive to be meaningful. In fact, creating something with your own hands is a very thoughtful way of showing your appreciation for somebody else. This yoga mat cleaning spray is safe, effective, and requires only four ingredients:
Spray Bottle
Distilled Water
Witch Hazel
Essential Oils
Fill three-quarters of your spray bottle with distilled water and the remaining quarter with witch hazel. Alternatively, you can use white vinegar – just make sure it's compatible with your yoga mat. If you want your spray to be lightly scented, add a few drops of essential oil into the bottle.
Consider tea tree oil, which has antibacterial and antifungal properties. Other popular scents include lavender, peppermint, and lemongrass. When everything is combined, close your bottle and shake it lightly.
To clean the yoga mat, lay it out on a flat surface. Spray it generously with the cleaning mixture. Using a clean towel or sponge, rub the cleaner into the mat in circular motions. Remember to clean both sides.
If possible, let the mat hang dry over a railing or the back of a chair for a few hours. Once it is dry to the touch, roll it up and store it until needed. The spray can (and should) be used after every practice.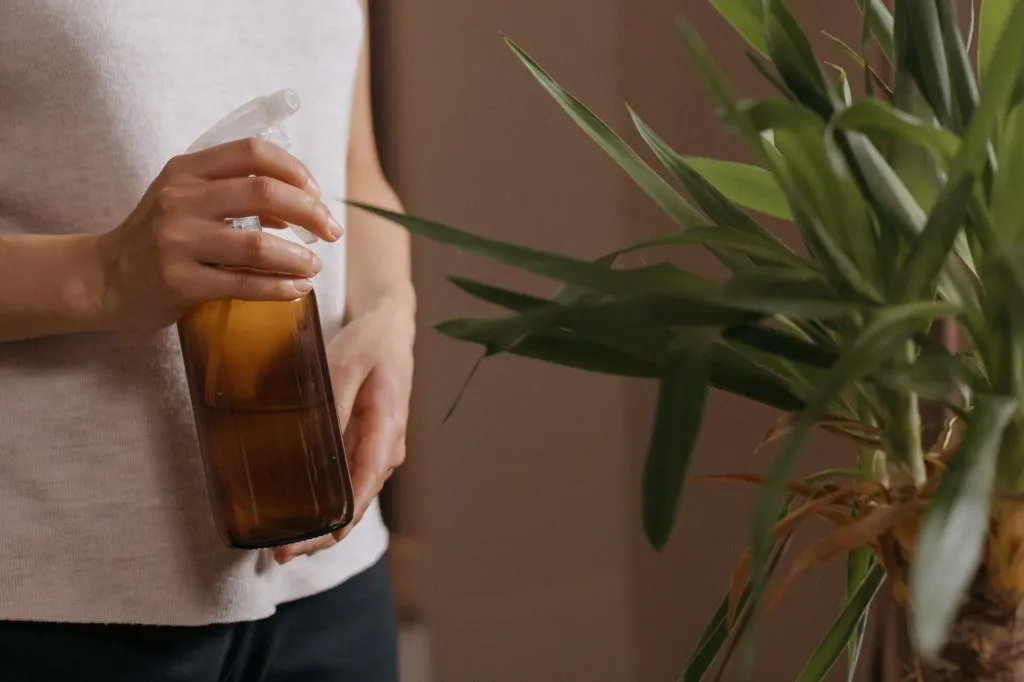 4. Yoga Clothes
This is another staple for most yoga lovers. Yoga clothing is specifically designed to provide comfort and flexibility during yoga practice. Wearing the right yoga clothes can help you move freely, maintain proper alignment, and stay cool and dry during your practice.
Consider gifting a breathable top or flexible bottoms like yoga pants or shorts. Yoga clothes are made from breathable and lightweight materials such as cotton, bamboo, and spandex that offer superior comfort during your yoga practice.
Sweating is a natural part of yoga practice, and yoga clothes are designed to wick away sweat and moisture from your body, keeping you dry and comfortable.
In a cold climate, a cozy sweater or yoga socks make a perfect gift as well. If you are not sure about the size or style of the person you want to shop for, you can simply gift them a voucher to their favorite store with yoga apparel.
5. Yoga Props
While yoga requires a minimal amount of equipment to practice, certain props can be very helpful. Yoga props are tools, such as blocks or straps, that make poses safer and more accessible for students of all levels.
They can help offset a limited range of motion or tightness and help make a pose easier to get into and hold. Some yoga styles, such as restorative yoga, even require the support of props to help make the body comfortable and free from tension. Here are the must-haves:
Blocks
These brick-shaped props are typically made from foam or cork. They are used to find greater stability, deepen stretches, and maintain proper alignment. Blocks also offer support for poses that require flexibility to reach the floor.
Straps
Yoga straps, also known as yoga belts, are helpful for practitioners with tight shoulders and hamstrings. They assist with proper alignment and help students safely perform poses outside their flexibility range
Bolsters
A bolster is a long, narrow cushion that can be placed under various parts of the body to provide extra support. Bolsters are firmer than pillows and do not flatten out. They are especially useful for restorative poses that are held for long periods of time.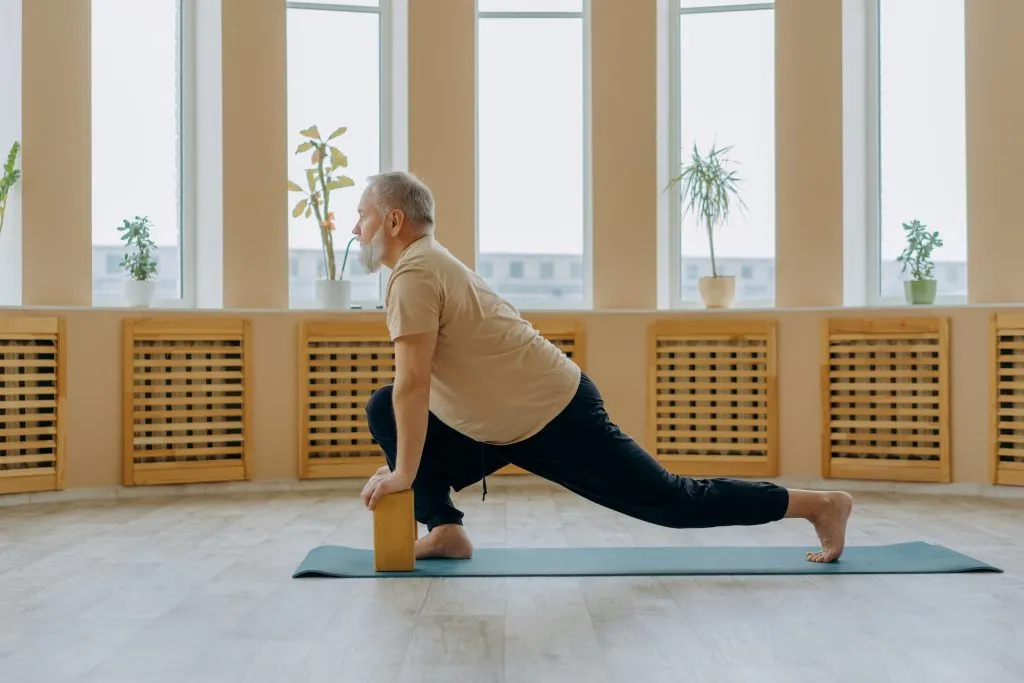 6. Yoga Retreat
A yoga retreat is a perfect gift for someone who worked hard this year, went through tough times, deserves to slow down, and needs space to reflect. It can also be a beautiful experience to share with your partner, friend, or family member.
Our yoga retreats take place on a tropical island in the south of Thailand, ideal to unwind and reconnect with yourself. Every day, you will practice yoga and meditation, eat healthy and delicious food, and enjoy the pristine beaches around our resort.
Can you already imagine yourself and your loved one sitting on the beach, sipping coconuts after a relaxing yoga class? Reserve your spots now and surprise them with an unforgettable trip to Thailand. Learn more about our yoga retreats on Koh Phangan!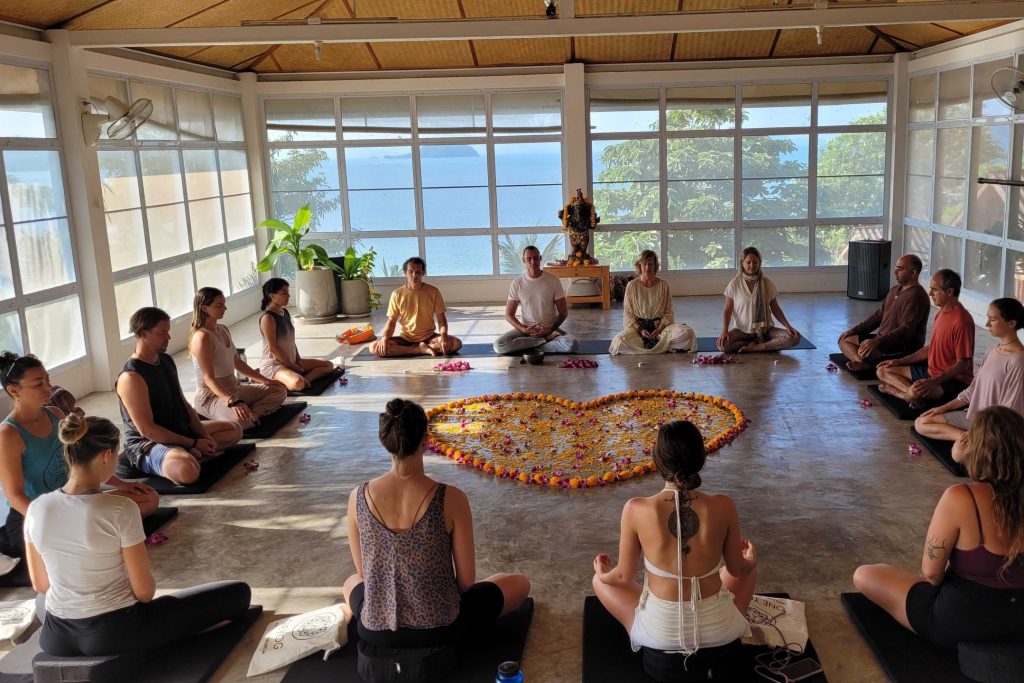 7. Water Bottle
A reusable water bottle is the perfect gift for the yogi who is always on the go and a must-have accessory for any yoga lover. It not only helps you stay hydrated during yoga practice but can also be used at work, school, during your morning walk, or any other occasion.
Perfect for water or tea, your yoga friends and family will love this gift that is useful during a yoga class, saves you money, and is environmentally friendly.
However, it is important to pay attention to the material of your water bottle. Many plastic water bottles contain chemicals such as BPA that can leach into your water and potentially harm your health. By using a reusable bottle made from materials such as glass, stainless steel, or BPA-free plastic, you can avoid these risks and ensure that you're drinking clean, healthy water.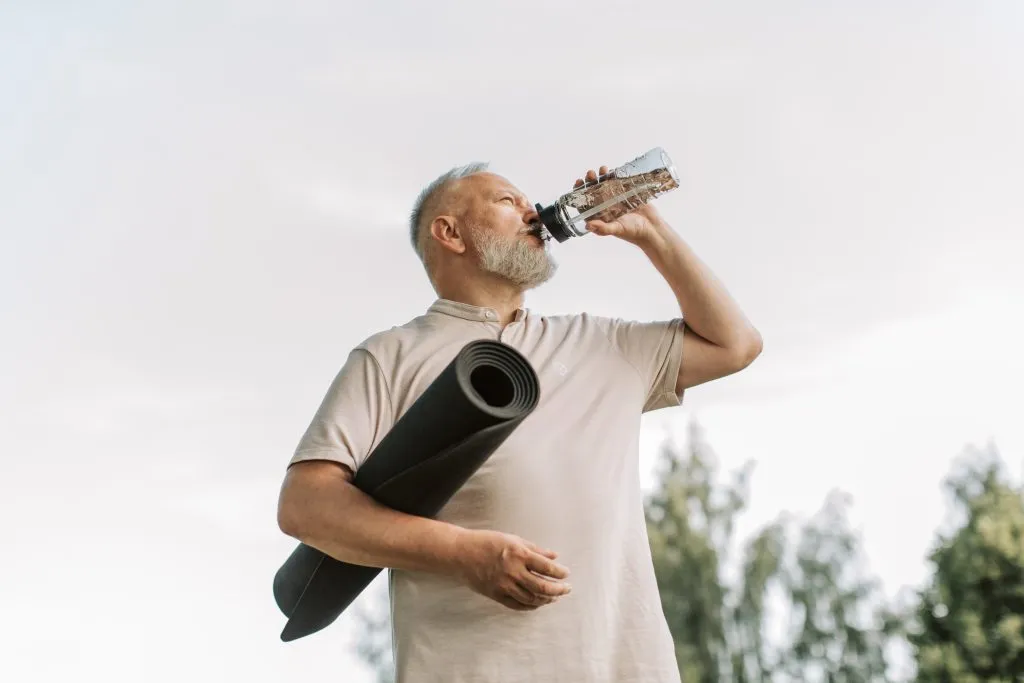 8. Meditation Pillow
Most people practice meditation in a cross-legged sitting position. But sitting on the ground for extended periods of time requires significant spinal stability and strength. Therefore, many meditators experience an aching or sore lower back during meditation.
One simple change can make all the difference: sitting on a meditation pillow elevates the pelvis, allowing the spine to achieve its natural shape. This eases lower back pain, making the meditation session more comfortable and fruitful.
Meditation pillows, also known as zafus, come in a wide range of shapes and sizes to suit different body types and meditation styles. They can be filled with a variety of materials, including buckwheat hulls, kapok, and foam. Buckwheat hulls are a popular choice because they conform to your body shape and provide good support.
Whether you're a seasoned meditator or just starting out, a meditation pillow can be a valuable tool to help you find comfort and support during your practice. So why not treat yourself – or a fellow yogi – to the gift of a meditation pillow?
9. Yoga Teacher Training
This is by far the biggest gift idea on our list – and may well be a dream come true for yoga lovers! Most Yoga Teacher Training courses take 200 hours. These can be spread out over a year or completed within four immersive weeks.
In a Yoga Teacher Training Course, students will deepen their physical practice, learn how to meditate, study anatomy and physiology, immerse themselves in yogic philosophy, and learn how to guide effective yoga classes. At the end of the course, students will become fully certified teachers.
If your yoga friends and family are looking at teaching yoga as a potential development of their careers or just as a new skill to include in their toolbox for the future, then they might want to make sure their training course is recognized by Yoga Alliance, the largest nonprofit association representing the yoga community. One Yoga is a Yoga Alliance-certified school, offering high-quality training programs.
However, Yoga Teacher Training is not only for those who want to make a living teaching yoga. It's a deep, transformational experience of self-discovery. Therefore, this is an amazing gift for anyone on the path of personal and spiritual growth.
Read more about our transformational 200-Hour Yoga Teacher Training in Thailand!
10. Yoga Books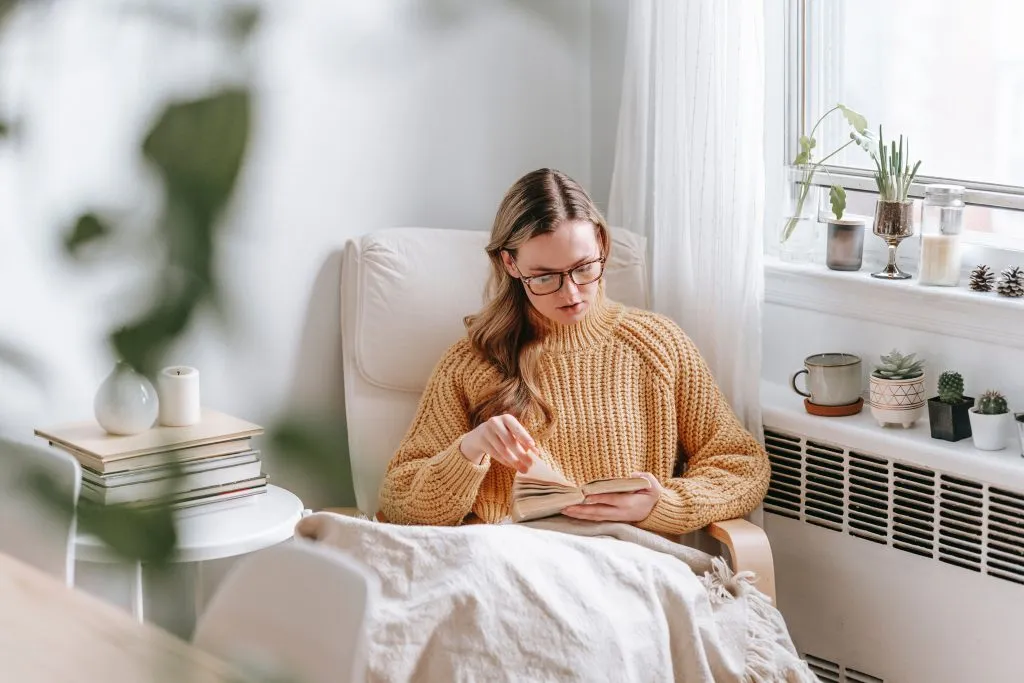 Books are a great gift for dedicated yoga students to deepen their understanding and practice as well as for beginners who are looking for an introduction to the blissful world of Yoga and Meditation. Here are 5 recommendations for yogis of various experience levels – from beginners to teachers:
To go straight to the heart of yoga, you might choose the Yoga Sutras of Patanjali. Written somewhere between 500 and 200 BCE, this book is frequently considered the primary work on yoga.
Another classic text that deserves a spot in every yogi's library is the Bhagavad Gita. It conveys a timeless and universal message – thus it's an important read for those who practice yoga for spiritual purposes.
Ask about yoga books, and you will hear the name B.K.S Iyengar mentioned again and again. His books Light on Yoga and Light on Pranayama cover yogic postures and breathing techniques in great detail. This makes them especially valuable for new yoga teachers. They are among the most popular yoga books worldwide.
Asana, Pranayama, Mudra, Bandha by Swami Satyananda Saraswati is another great resource for yoga students and teachers around the world. The book offers detailed instructions and illustrations on the main practices of Hatha Yoga.
Yoga Anatomy by Leslie Kaminoff is the perfect book for yoga teachers with a fascination for the human body. Full of excellent illustrations, this book shows exactly what happens in the body in 75 different postures.
Final Thoughts
As our guide to the Top 10 Gift Ideas for Yoga Lovers comes to a close, it's important to remember that the perfect gift is not just about the item itself, but the thought and intention behind it.
Each of these gifts, whether it be the transformative experience of a yoga retreat, the practicality of a high-quality yoga mat, or the wisdom contained in an ancient yoga text, carries a message of love, support, and understanding of the recipient's passion for yoga.
When selecting a gift, consider how it aligns with the recipient's yoga journey. Is it something that will inspire them, bring comfort to their practice, or deepen their understanding of yoga philosophy?
Remember, the beauty of yoga is in its ability to cater to the individual's needs, whether that's physical, mental, or spiritual. In the spirit of yoga, let your gifts be a reflection of mindfulness and compassion.
As we navigate the path of life, these qualities are as essential as any physical tool or accessory. May your gifts bring joy and serenity to your loved ones, fostering their self-growth and connection with the ancient and ever-evolving practice of yoga. Happy gifting!